AGM'S CEO PRESENTS AT 2021 COATINGSTECH CONFERENCE
Join AGM at the next CoatingsTech conference hosted by the American Coatings Association (ACA), as industry experts, coatings professionals and leading innovators address current and future market challenges.
On Tuesday 29th June 2021 at 3.30pm (EDT), our CEO, Adrian Potts, will deliver AGM's latest technical presentation focusing on the formulation of graphene dispersions for water-based coatings and their anti-corrosion benefits.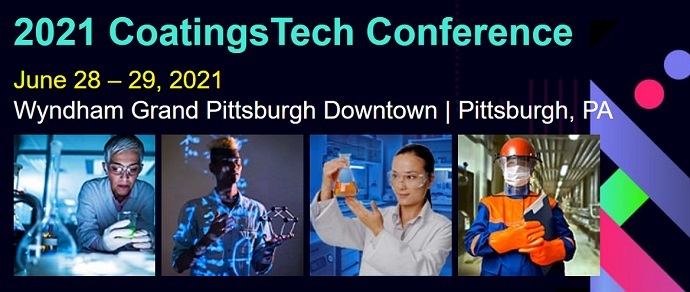 Waterborne Epoxy Coating – Lifting Performance for tomorrow
Graphene as a 2D-nanomaterial has been extensively researched as a new additive to improve barrier performance, reducing corrosion and extending service life. AGM has previously demonstrated significant uplifts in anticorrosive performance in solvent based coatings through the use of graphene nanoplatelets. To date, dispersion of graphene in water-based systems has been problematic, causing coating instability or requiring large amounts of surfactant. AGM's presentation will discuss the development of its novel easily handleable waterborne dispersions which are easy to use and storage-stable. This development holds promise for waterborne coating anti-corrosion performance, and addressing environmental challenges in the coating industry.
The conference will be centred on the theme of "Essential Coatings Technology: Supporting Tomorrow's Sustainable Development Challenges Today" and will feature the latest science and technology developments from industry experts, coatings professionals and leading innovators, as they address current and future market challenges.
Through a series of special lectures from notable industry experts, focused technical sessions aimed at fully exploring key topics, and critical advanced training sessions, ACA's 2021 CoatingsTech Conference offers an unprecedented opportunity for all levels of coatings professionals to participate and learn from each other.
We look forward to seeing you there!
Find out more and register for the conference here.
If you can't make it to the conference but want to learn more about the performance benefits that can be achieved by incorporating a graphene dispersion into your coating, you can get in touch here or visit our Knowledge Hub for details.