A VISIT FROM THE TEES VALLEY MAYOR 
AGM's CEO, Adrian Potts, recently welcomed Tees Valley Mayor Ben Houchen to the Wilton site to discuss the Company's recent progress, including expanded technical capabilities with the installation of a coatings spray booth unit.
The Company was delighted to welcome Mayor Houchen back to the site to learn more about progress the company is making with its graphene additive materials.
The latest visit fittingly coincided with the commissioning of AGM's spray booth capability, given that the Tees Valley Mayor's previous pre-pandemic visit had initiated the funding process and successful grant application supported by the Tees Valley Business Growth Fund (TVBGF), which made the installation possible.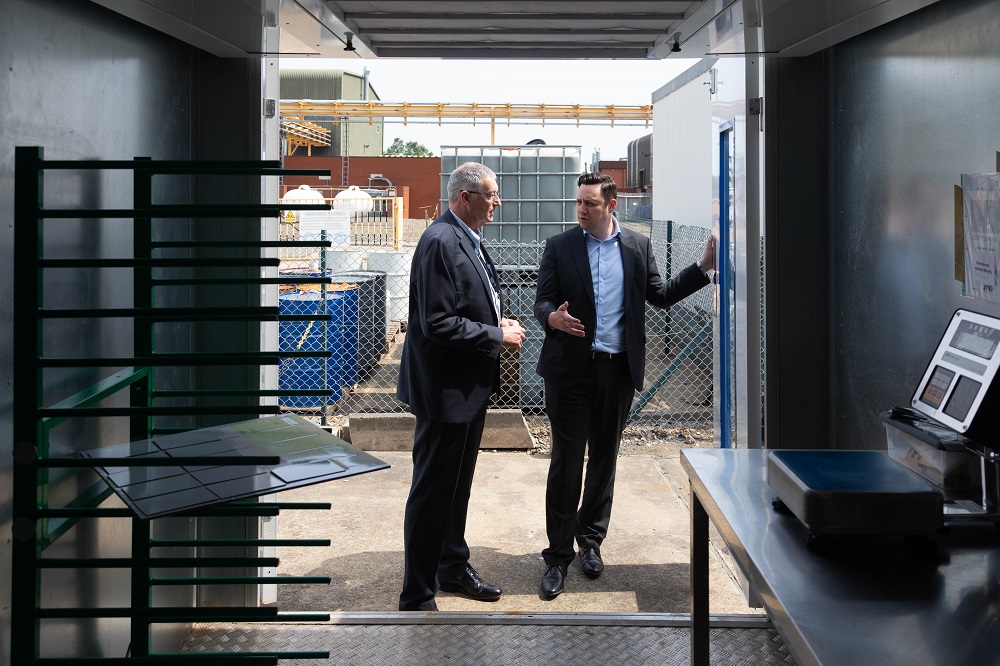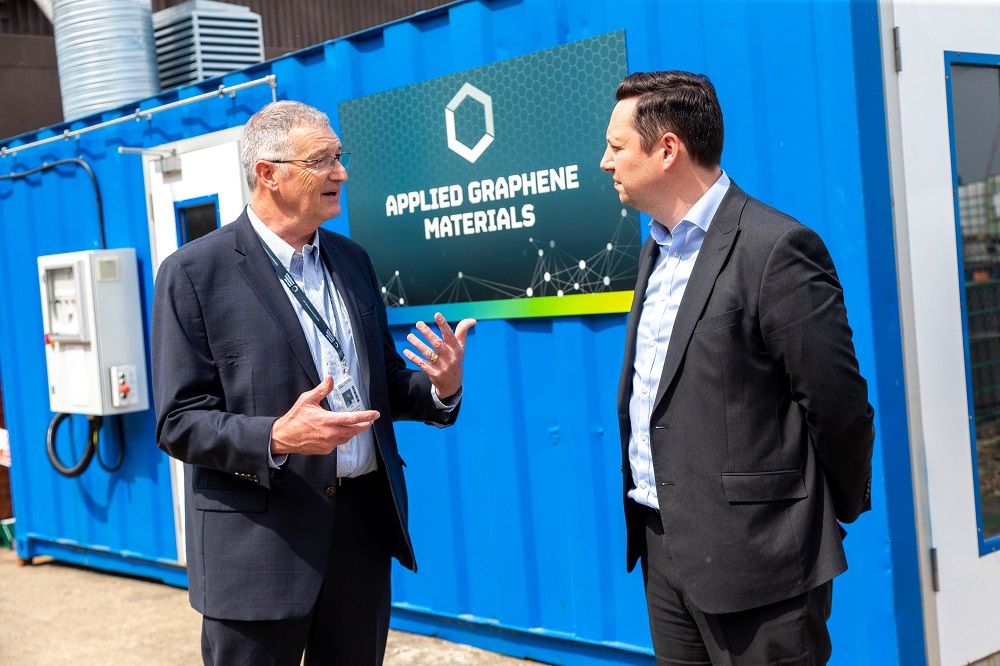 The TVBGF supports SMEs in the Tees Valley to grow their business, improve productivity and stimulate local growth. The installation of the new paint and coatings spray booth facility using the funding will facilitate accelerated internal research and customer developments, and offer additional specialist training opportunities for AGM staff.
The funding opportunity identified by AGM through the Tees Valley Combined Authority resulted in around £47,500 being awarded to the Company.
The Tees Valley Business Growth Fund is managed by Tees Valley Business, which is the local growth hub for the Tees Valley, established by the Tees Valley Mayor and Combined Authority. The latest addition to AGM's facility will supplement the UK manufacturer's existing comprehensive coatings formulating and testing capabilities.
I'm delighted that Ben was able to come and see our growing facility and hear about the progress that AGM has made since his last visit. We're extremely grateful for the support we have received through the TVCA funding programme to enable the installation of our new spray booth. Investment in our manufacturing facility will ensure we can meet our growth ambitions, as our commercial pipeline continues to develop.

Adrian Potts, CEO of AGM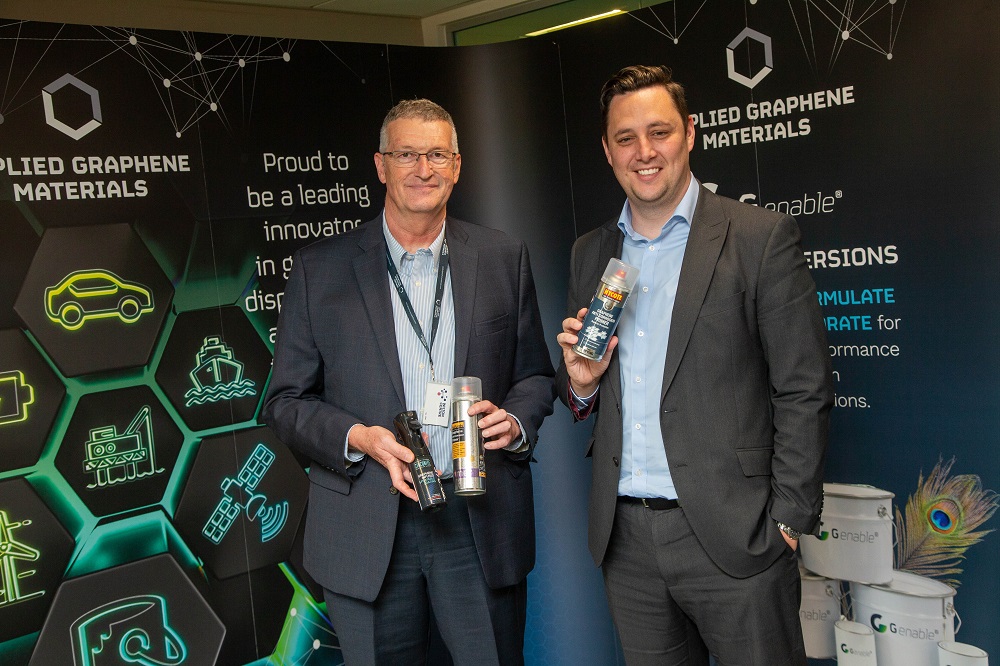 This is yet another example of a world-leading innovative company based right here in Teesside. I'm delighted that we have been able to provide the funds to help AGM grow even further. With this new spray booth, they'll be able to fully harness the potential of graphene in real-life products and materials. It was brilliant to learn all about their progression and of their interesting opportunities in our region. They are an example of a firm creating the products of the future in sectors we need to support, and we as a region are leading the way.

Ben Houchen, Tees Valley Mayor

To learn more about how graphene enhances barrier and anti-corrosion coating performance, visit our Knowledge Hub or get in touch with an AGM chemist on +44 (0) 1642 438214.