Our Vision
Applied Graphene Materials is renowned for its technical expertise in the development and application of graphene dispersion. Every AGM employee is committed to our vision, to work ethically and responsibly to create the best possible solution for our customers. AGM are visionary in our use of graphene, exploring the possibilities with our customers and pushing boundaries of performance.
Our Strategy
AGM are focused on the delivering the real potential of graphene.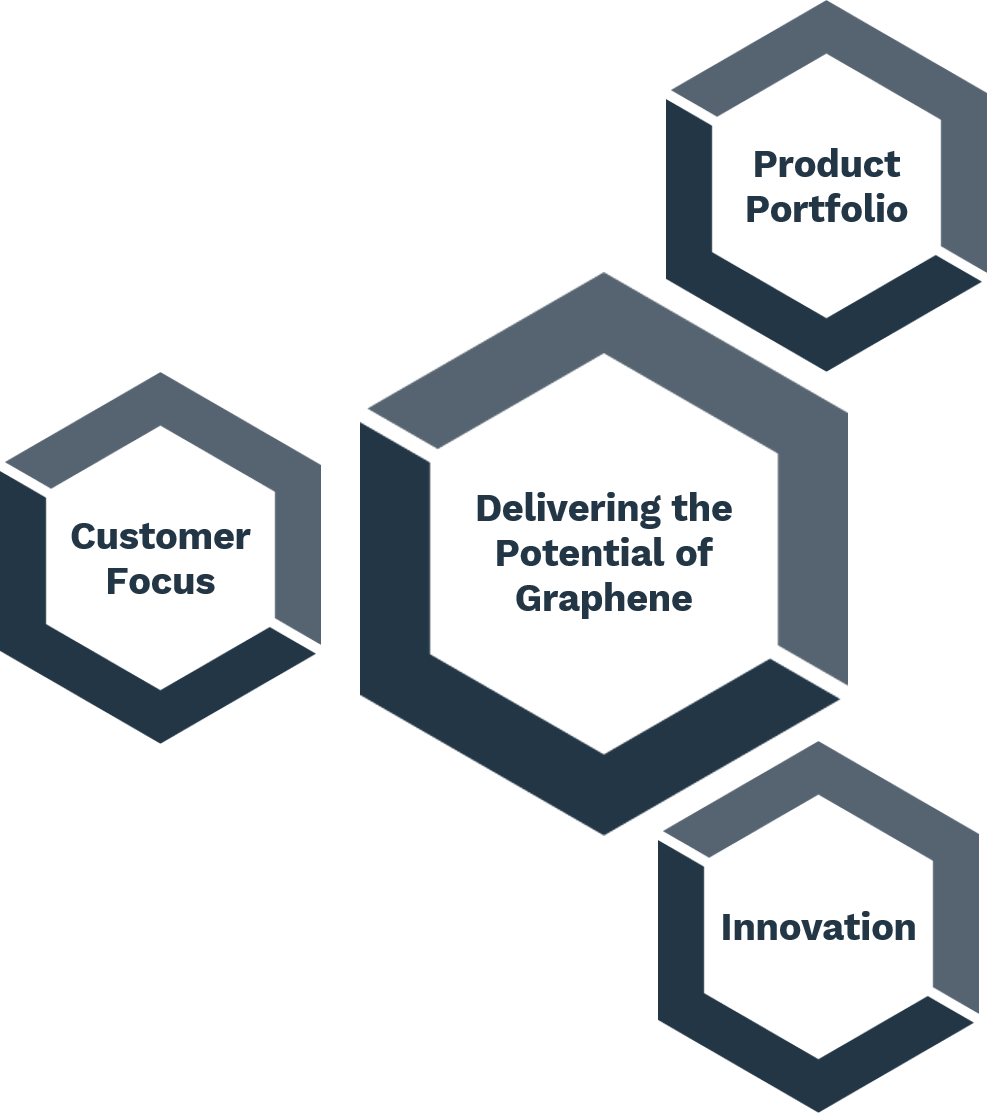 Innovation
Development of the graphene nanoplatelet range to ensure we have the base materials to meet both existing and future customer requirements
Process innovation to continue to ensure that our production capacities are in line with the market demand
Continue to push the boundaries of our technology by expanding our IP platform and development of our filed patents.
Product Portfolio
Strive to maintain the industry-leading position of our Genable dispersion product ranges delivering the benefits of graphene nanoplatelets in real industrial products
Extend application testing by our industry specialists, increasing technology knowledge base and application "know-how" to enable extensive customer support.
Explore new markets opportunities, delivering new products to ensure more industries can benefit from the performance enhancements of graphene nanoplatelets
Customer Focus
Continue to develop close working partnerships with a wide range of customers across their core markets
Grow the sales distribution network by working with strategically aligned partners across the globe to ensure we can support our growing list of customer engagements
Build relationships with all based on honesty, trust and respect, We pursue open and trusting dialogue within our company, with our business partners and customers.