Addressing the Challenges of Using Graphene to Bring Benefits to a Composite Material
As published in the latest JEC Composites Magazine, issue 147, Sept/Oct, 2022, AGM's CEO, Adrian Potts, discusses the challenges of using graphene effectively in a range of applications to bring targeted benefits to a composite material.
Read the feature HERE, or subscribe to the publication HERE to access this month's full issue.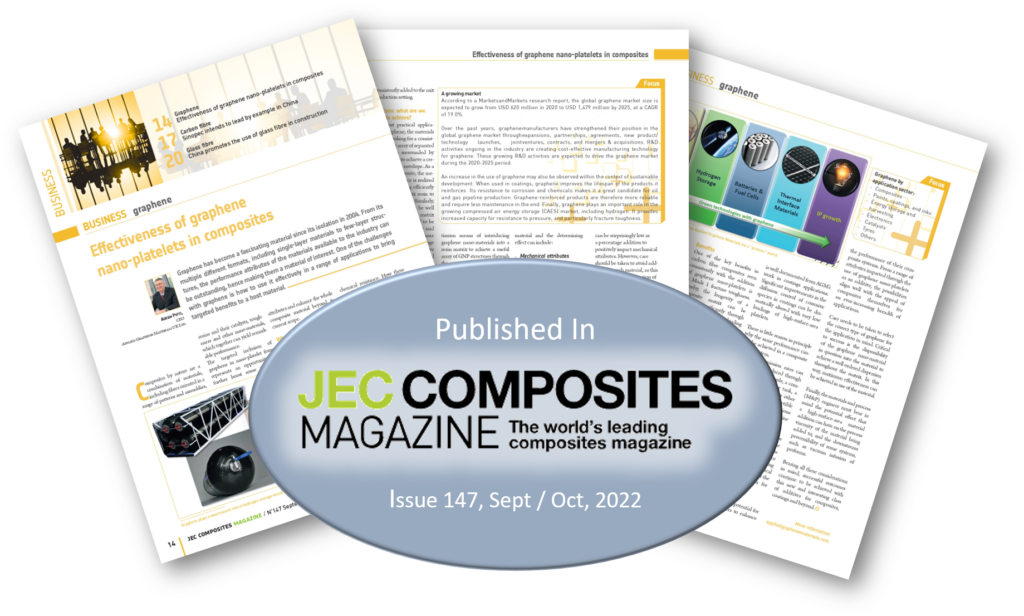 To learn more about how AGM's graphene dispersion technology can enhance composite material performance, visit our Knowledge Hub or get in touch with an AGM chemist on +44 (0) 1642 438214.