AGM Present at Virtual Investor Conference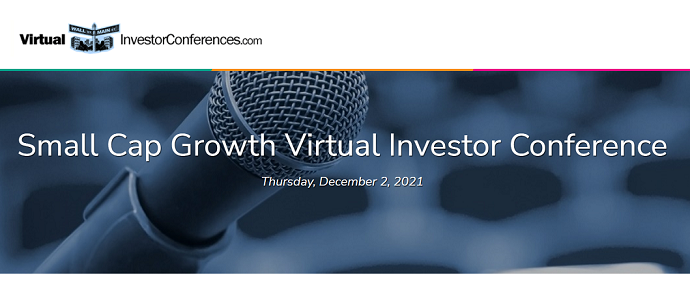 AGM invited individual and institutional investors, as well as advisors and analysts, to join Adrian Potts, CEO for a real-time presentation on VirtualInvestorConferences.com on Thursday 2nd December 2021.
This live, interactive online event offered investors a platform to ask the company questions in real-time.
If you were unable to make the event, you can still access the presentation on the event page here.
Learn more about events like this at www.virtualinvestorconferences.com.
Recent Company Highlights
On 13th October 2021 AGM presented its full year results, reporting:
48% increase in sales growth year-on-year to £123,000
181 opportunities in sales pipeline – one third are in the USA
£6.3 million cash at bank at 31July 2021
8 new products in the Car Care sector and 11 total in the period
39 graphene dispersion products available for sale via distributors
An exciting new technology development roadmap which includes R&D in battery technology, fuel cells and hydrogen storage
Recent Company News
9 October 2021 – AGM joins The Graphene Engineering and Innovation Centre in collaboration with The Graphene Council
19 August 2021 – AGM joins The American Coatings Association (ACA)
29 July 2021 – AGM launches a range of eco-friendly graphene dispersions
For further information, please contact:
Applied Graphene Materials +44 (0) 1642 438 214
Adrian Potts, Chief Executive Officer
David Blain, Chief Financial Officer
Singer Capital Markets +44 (0) 207 496 3000
Peter Steel / Amanda Gray
Allenby Capital Limited +44 (0) 203 328 5656
Nick Athanas / Liz Kirchner (Corporate Finance)
Matt Butlin / Kelly Gardiner (Sales and Corporate Broking)
Hudson Sandler +44 (0) 207 796 4133
Nick Lyon / Emily Dillon