Corrosion 21 Virtual Conference & Expo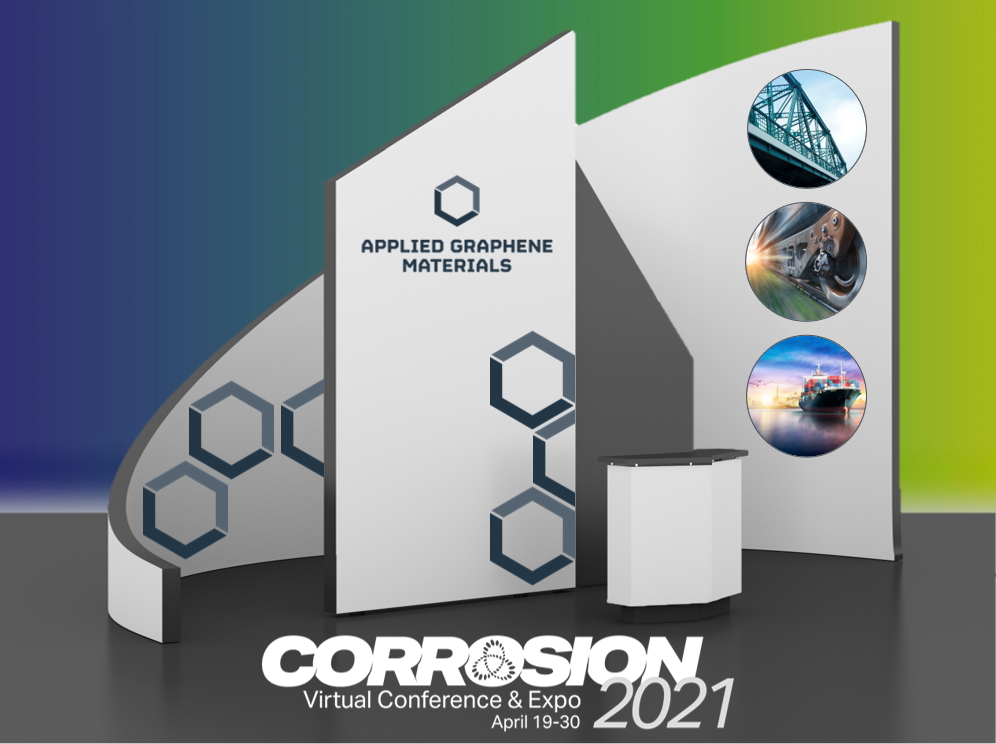 We're delighted to be taking part in this year's flagship event for the Corrosion industry between 19-30 April 2021.
The two-week Corrosion 21 Virtual Conference & Expo hosted by The Association for Materials Protection and Performance, brings together industry experts from around the world to showcase the latest Corrosion developments and technology.
For the last decade, AGM has been at the forefront of harnessing the potential of graphene to enhance the anti-corrosion performance of industrial coatings, polymers and composites and other functional fluids.
We're excited to be a part of this virtual event and look forward to helping you realise the benefits of graphene within your application.
If you're interested in finding out more, we'd be delighted to "meet" you at the exhibition. Members of the AGM team at the event will include our CEO, Adrian Potts, Commercial Director, Andy Gent and a number of our Technical Team.
On Wednesday 28th April at 9.30am (Central Time), AGM will also be presenting on the Anticorrosive Performance of Novel Water based Systems using Graphene Nanoplatelets, a paper brought together by our Technical Team (Matthew Sharp, Lynn Chikosha, Adam Bell and William Weaver).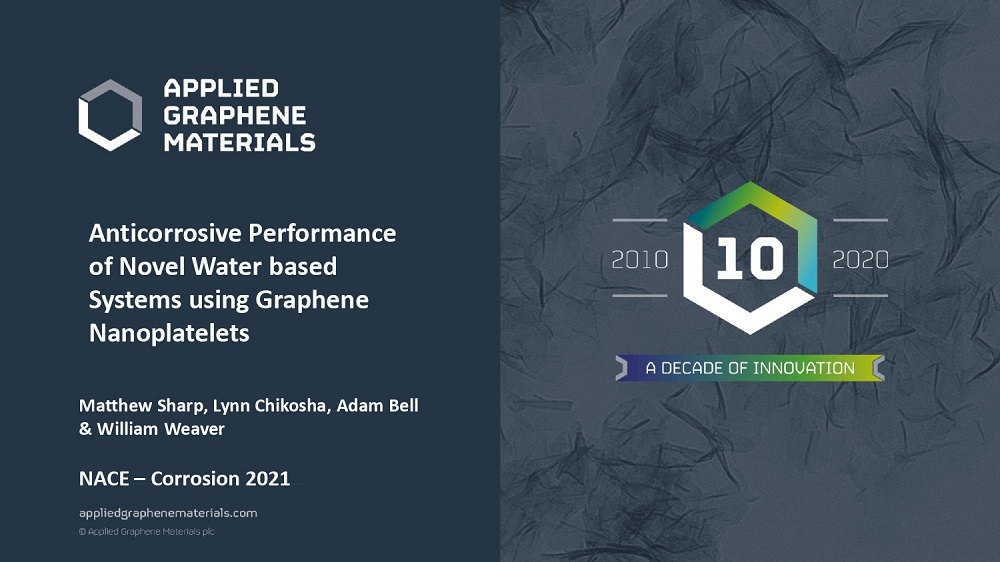 Graphene as a 2D nanomaterial has been extensively researched as a new additive to improve barrier performance, reducing corrosion and extending service life.
AGM has previously demonstrated significant uplifts in anticorrosive performance in solvent based coatings through the use of its industry-leading Genable graphene nanoplatelet dispersion technology. However, water-based coating development remains a key focus for industry formulators.
To date, dispersion of graphene in water-based systems has been problematic, causing coating instability or requiring large amounts of surfactant. AGM have developed breakthrough technology enabling easy dispersion in water-based coatings while delivering improved corrosion performance. This development provides an important step to raising waterborne coating anti-corrosion performance and extension of water-based system use.
Click here to register for the Corrosion 21 conference.
To arrange a meeting with a member of our team during the Expo, please send us a short message using our contact form, or find us on the Corrosion 21 meeting system, which will be open 4 weeks prior to the event.
View the full schedule and add AGM's session to your calendar here.