Coastal Flood Defence
Anti-Corrosion Protection
Case Study
in association with

Longer lasting paint protection
Lengthened maintenance intervals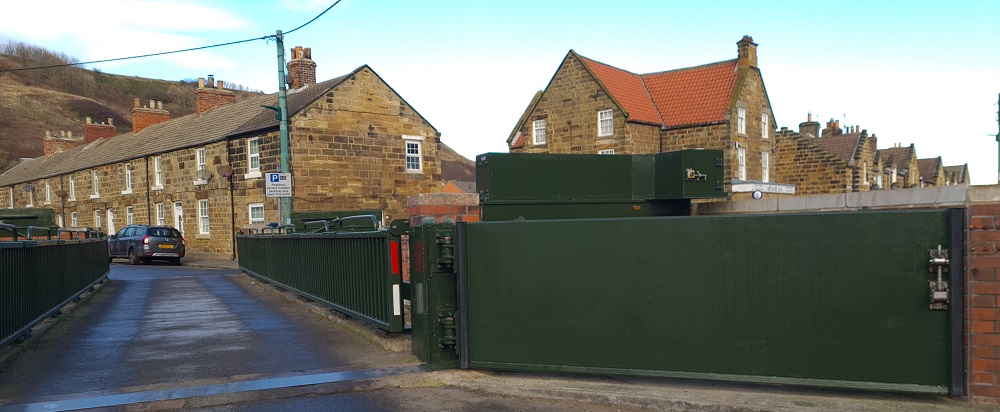 AGM graphene-based coatings used for flood defence anti-corrosion applications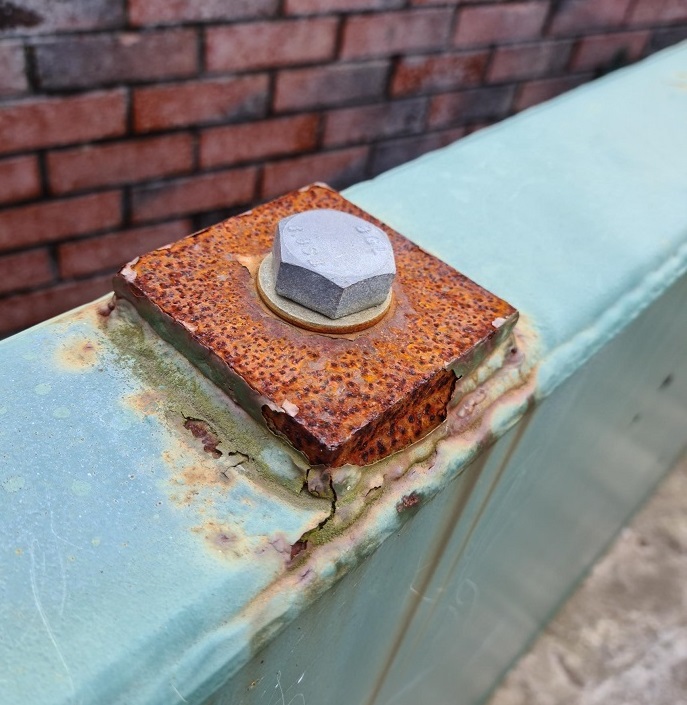 Extending the life of coated assets
When coating steel, priming is key to preventing the formation of rust. AGM chemists continue to collaborate with industry partners to develop optimised paint formulations to demonstrate how the outstanding properties of graphene can reduce corrosion damage over time .
The Environment Agency (EA) has successfully completed its first application of AGM's harsh environment anti-corrosion primer to one of its flood defence assets on the North East coast of England.
The coating system used in the project is a further iteration of AGM's product offerings for barrier performance. It represents the culmination of 18 months of in-depth testing and evaluation of anti-corrosion performance, for both salt-spray and immersion in harsh test regimes.
Real-world testing
Half of the coastal flood defence gates in Skinningrove, Redcar and Cleveland, were coated with AGM's graphene-enhanced Genable HC anti-corrosion primer, and the other half with a commercially-available primer from a global, industry-leading producer. The same top coat was then applied across the full site.
Over the next months and years, the two paint systems will be compared alongside each other to assess real world performance of AGM's graphene-enhanced coating.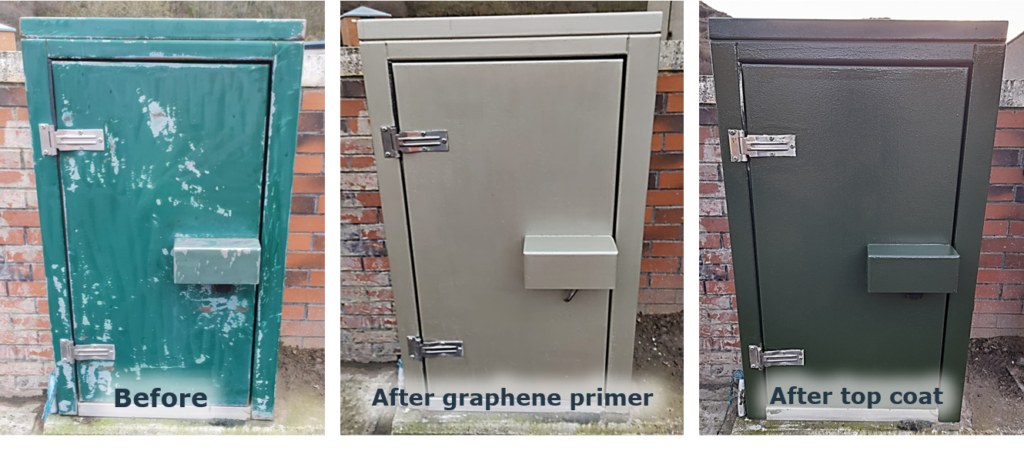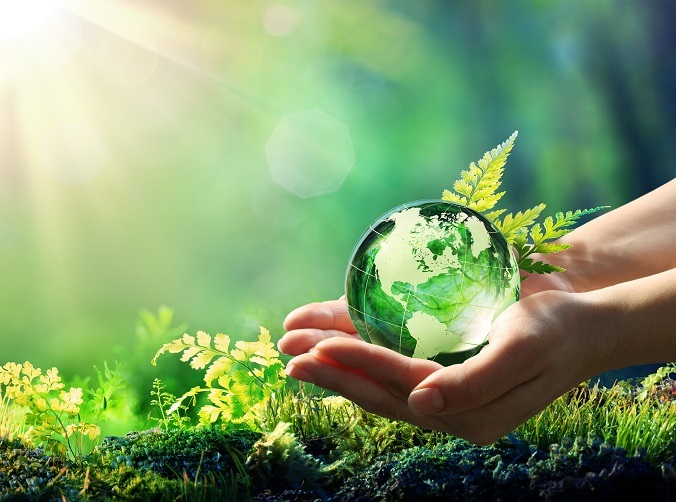 Reaching net zero
The Environment Agency has ambitious sustainability targets and is committed to reducing its carbon footprint to reach net zero by 2030.
Using a coating system incorporating a graphene-based alternative to traditional chemical additives, the increased surface protection lengthens the required maintenance intervals, reduces cost and offers a more environmentally-friendly solution.
So what's next?
This first customer application on a coastal facility represents a major milestone in customer exploitation of AGM's graphene-enhanced coatings for corrosion protection.
Following the success of this initial application, plans are now being developed for further Environment Agency assets to be coated with AGM's new graphene-enhanced primer system. Watch this space for updates!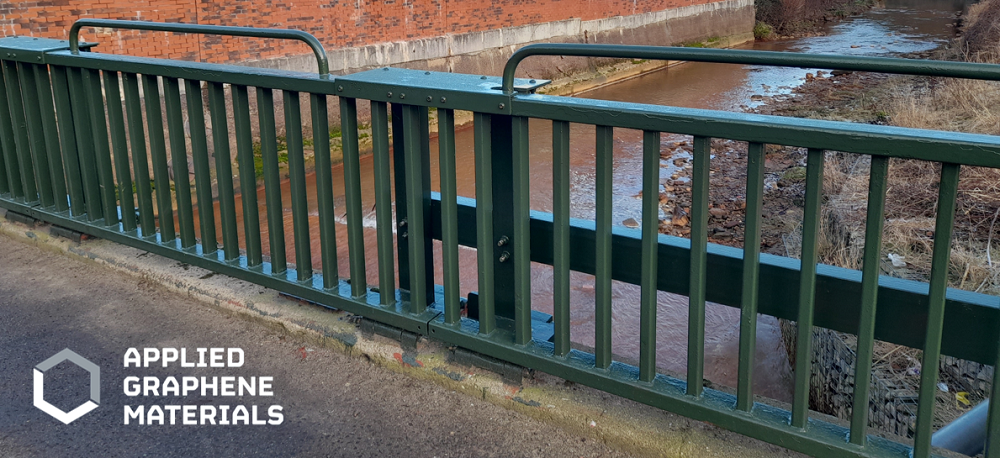 The EA has set itself an ambitious target of being a Carbon Net Zero Organisation by 2030. We must innovate and engage with companies that are developing the materials and technologies of tomorrow, if we are to meet this ambition. One area the EA is looking at, is how to lengthen the maintenance intervals on our Flood Risk Management (FRM) Assets, which will reduce our carbon footprint in maintenance activities.

We have welcomed the opportunity, to engage with AGM, who have supplied us with their new advanced graphene primer, that was used in December 2021 on one of our FRM Assets. The asset, comprising of two flood barrier gates, two sluice gates, and various auxiliary components, all within the harsh coastal environment where we have to carry out frequent maintenance, due to its location. We have uniquely used this on half the FRM asset, with the other half in the standard offering we use, giving us a direct comparison which will give real world results in a relatively short period of time, due to its location.

We look forward to working with AGM, for further trials in 2022 of this interesting and innovative product, within a range of real world environments.

John Abraham of England's Environment Agency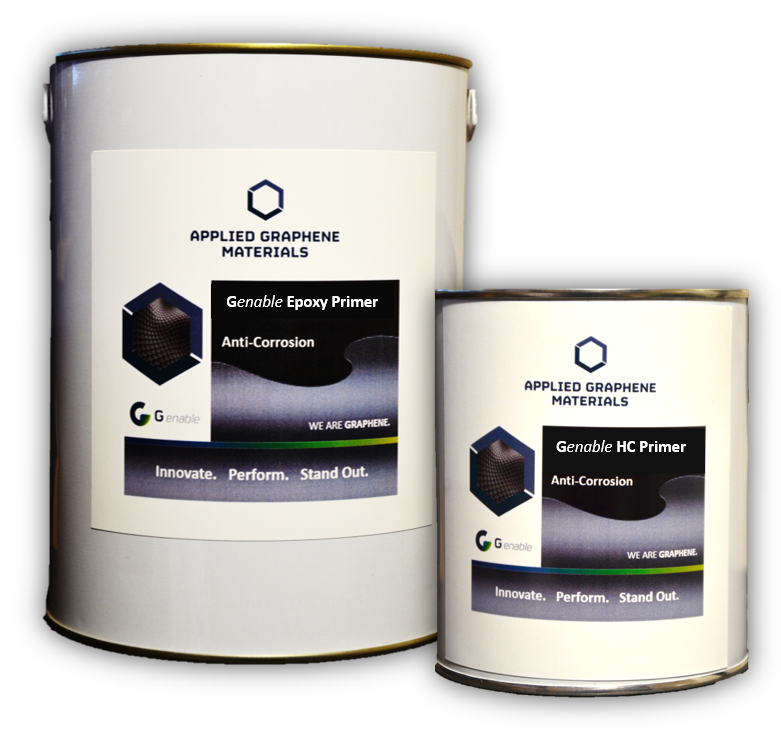 Pushing the performance of anti-corrosion coatings
The Genable HC anti-corrosion primer enhanced with graphene nanoplatelet dispersions offers a new innovative approach to combatting corrosion. Increased resistance against the elements protects assets for longer in extreme environments, such as offshore and marine areas.
Working with organisations like the Environment Agency, the new Genable range of graphene-based corrosion protection primers are proving the product life cycle, cost and performance advantages of using graphene over standard alternatives.
Graphene-enhanced primers reduce the environmental impact of industrial paints and coatings. Our graphene-based corrosion protection primers can demonstrate the ease of application and transformational performance benefits of graphene-enhanced coatings.
After many years of product development and rigorous testing of example graphene formulations for a range of increasingly harsh corrosion environments, it is extremely gratifying to see the successful application of these coatings in harsh coastal and sea spray conditions. I am excited by the opportunity to engage with England's Environment Agency and look forward to wider use of our products on further EA assets, as well as deeper engagement with them as an innovative solution provider.

Being based in the North East and seeing our products used locally is also testament to local innovation and the excellent platform of graphene R&D which AGM has developed in the region

Adrian Potts, Chief Executive Officer of AGM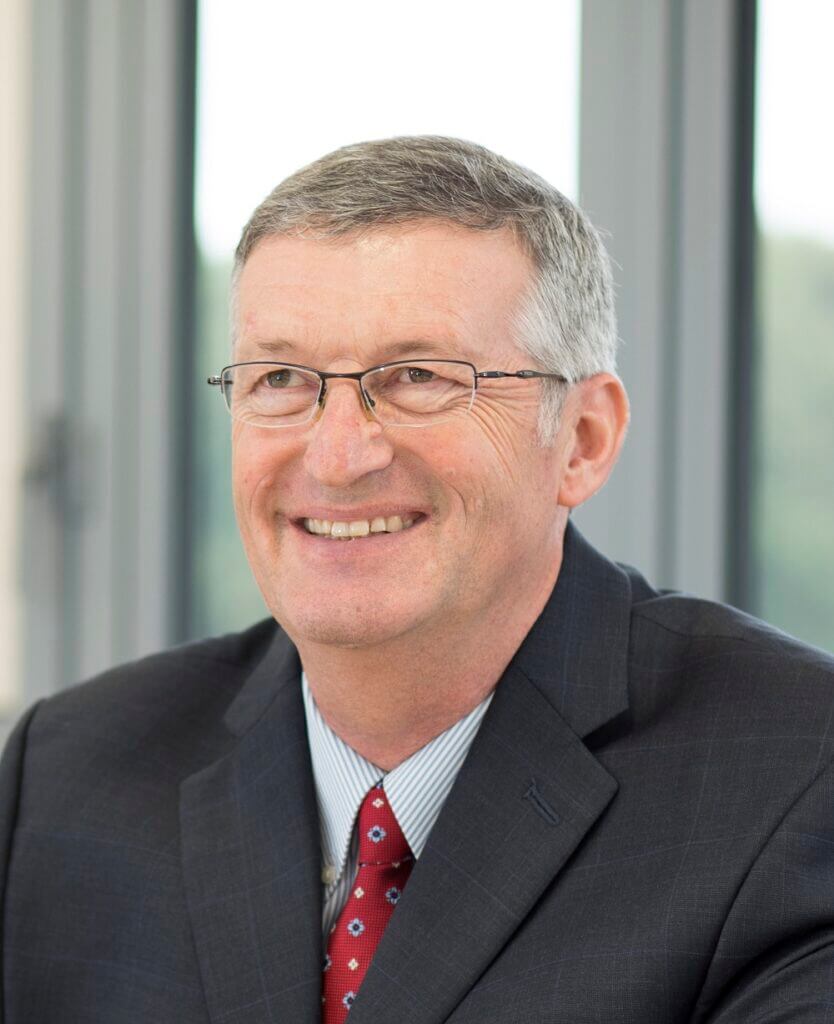 If you would like to discuss AGM's graphene-based coatings for anti-corrosion applications, or find out how graphene dispersions could enhance your product, you can contact us here.