AGM's CEO presents at Composites webinar
As part of an oNLine webinar focused on Innovative Materials, AGM's CEO, Adrian Potts, joined fellow industry experts to deliver a presentation on the Enhancement of Composite Materials with Graphene Dispersion.
The webinar was hosted by The Dutch Composites Association, CompositesNL, which represents organisations in the Netherlands that are involved in the development, manufacture, maintenance and reuse of products in which composite technology plays a role.
Download the slides here.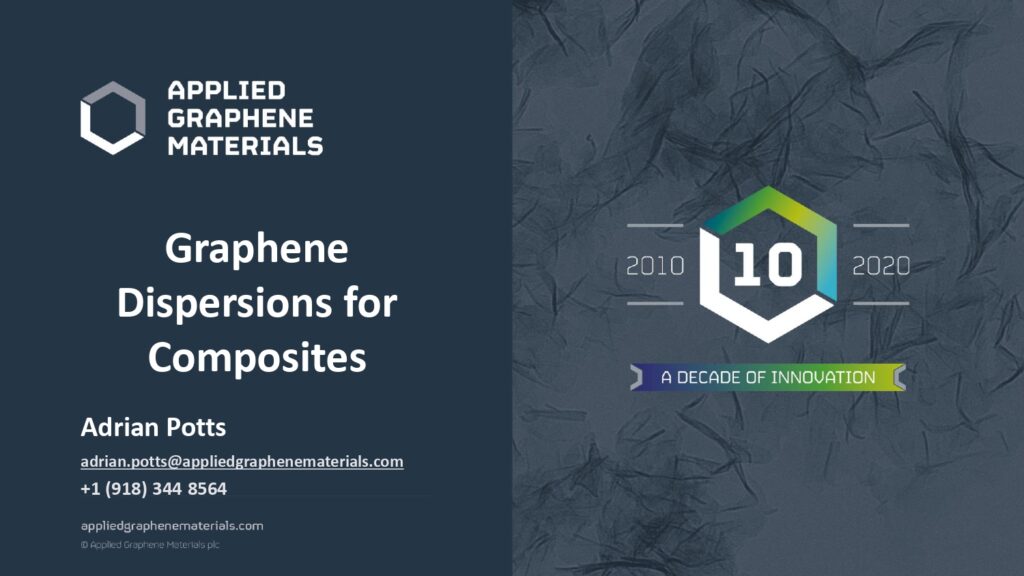 For more information on AGM's work in the Polymers and Composites industry, click here
If you would like to discuss how you can benefit from Graphene, please contact AGM here