The European Coatings Show Returns with a Bang

Following a 4-year gap due to COVID-19 restrictions, last week saw the exciting return of the coatings industry to Nuremberg, Germany for the 2023 European Coatings Show.
The show gave AGM the opportunity to present several of their latest technical developments and product as well as being able to talk to customers about the acquisition by Universal Matter.
AGM chemists have demonstrated the outstanding barrier performance its graphene nanoplatelet dispersions can offer in high-performance paints and coatings to effectively protect a substrate in highly aggressive environments.
Chemical permeation is a major issue in the protective coatings market. Prolonged contact from full submersion, splashes, spills and fumes, with a range of chemical substances can have a negative impact on coating performance. As a result, coatings manufacturers strive to develop surface protection systems that can resist chemicals and protect the substrate from contamination.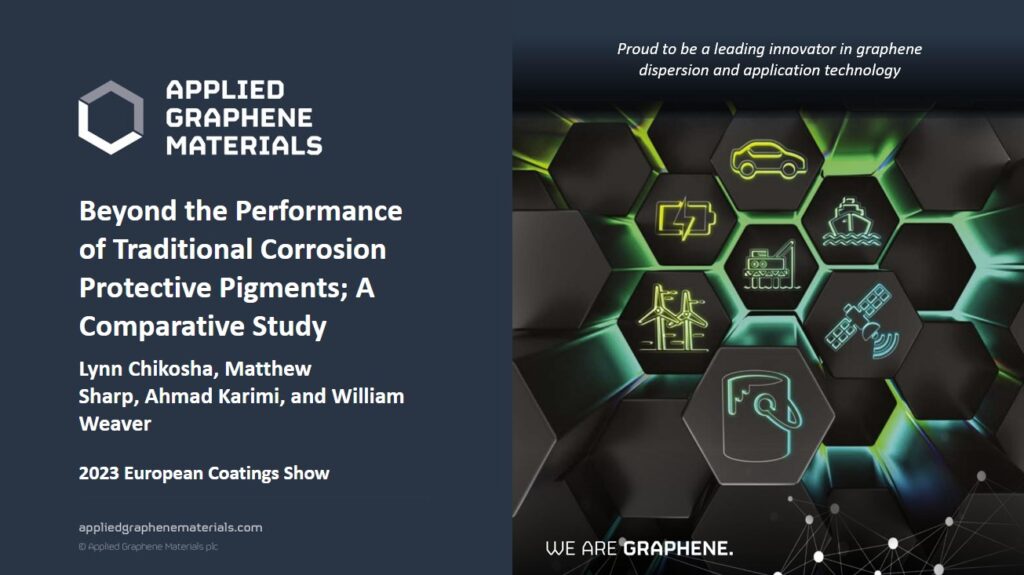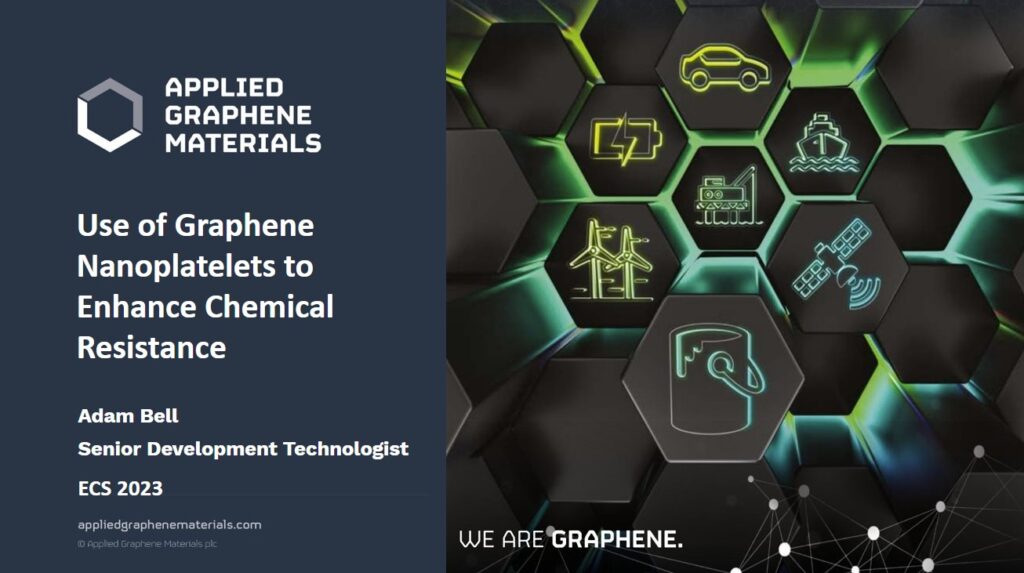 At the conference, R&D Manager, Lynn Chikosha and Senior Development Technologist, Adam Bell presented AGM's findings on the benefits of graphene nanoplatelets in both corrosion and chemical resistance applications.
To learn more about how AGM's graphene dispersion technology can enhance coating performance, visit our Knowledge Hub or get in touch with an AGM chemist on +44 (0) 1642 438214.